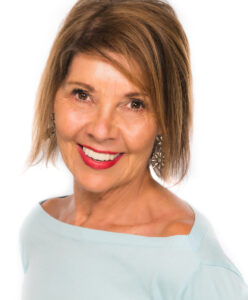 @Home with Beth Ann
Skilled | Affordable | Reliable | Punctual | Conscientious | Confidential 
---
I am offering my assistance in supporting you on your next adventure. For over 40 years I have had the pleasure of working with clients in various areas. Trained in theater with decades in producing and directing live theatrical events, I know how to set a stage for the next story of your life.
Contact Beth Ann to book ‭at (406)-640-0300‬.
SHIFTING SUPPORT:
Especially qualified helping people of all ages when they make big changes in their lives, as their life takes on a new look and feel. Four decades of experience assisting people as the needs of their lives change i.e., empty nesters, the loss of a spouse, downsizing, divorce, a life of  "yes" and the freedom that comes from a healthy purge (known as decluttering), etc. It is a challenge to let go of many items acquired in life and I have developed multiple ways of preserving these special items so that they can remain with the owner always but no longer take up the same physical space in one's home.
STAGING HOME FOR SALE:
Create and develop a lifestyle in the house, using owner's items that sells the house in minimum time for maximum sale price. Skilled at effectively styling a home, establishing, and maintaining great working relationship with owner and real estate agent, and continued care of home through sale.
ESTATE SALES:
Tag Sales, Garage Sales, Downsizing Sales… Inventories, pricing, advertising, set up, sales and clean up, from start to finish on owner's property.
CARE TAKING:
– Full/Part time owner occupied, VRBO, and rental properties.
– Weekly or biweekly inspections on property, handling exterior and interior inspections, checking all facilities, indoor plants, landscaping, and ensure general security of the property.
– Familiar with all technical systems on the property, available for emergency calls, personally meet the police at property for emergencies
– Oversee all maintenance required for the property. Landscaping, irrigation, pools and hot tubs, house cleaners, pond maintenance, pest control, annual maintenance issues, summer, and winterization of systems.
– Serve as GC on home construction, restoration, and upgrades. Design background to assist owner with decisions, collect bids, review references, and follow through to execution.
– Monthly reports of inspections and financial reconciliation.
– Communication with owners or owner's representatives regarding property's needs.
– Prepping property for owners' arrivals.
– House cleaned, stock fridge, bring in fresh flowers, etc.
– Along with the above listed services I am available to handle concierge services providing private chefs, caterers, party planning, limo/driver services, floral services, personal assistants, interior designers, upholsterers, security services, and more depending on client's needs.